Company Profile
Our rigorous construction, procedure and control quality standards, combined with our knowledge, long-term experience, and the support of Danya-Cebus, have made Cebus Rimon the leader in industrialized construction in Israel, and guarantee our clients quality from the foundations up.
Cebus Rimon Industrialized Construction Ltd. is a subsidiary of Danya Cebus of the Africa Israel Investments Ltd. group. The firm was founded in 1962 and is the oldest and largest company in its field in Israel, the leading industrialized construction firm for residential, commercial, and infrastructure projects in Israel.
Construction quality is the fundamental concern at Cebus Rimon in each and every stage of the company's work procedures: quality raw materials, strict oversight of production processes that meet the highest standards, concern for efficiency, a high level of finish, and maximum correspondence to the architect's vision and client's needs, along with environmentally friendly production procedures and oversight.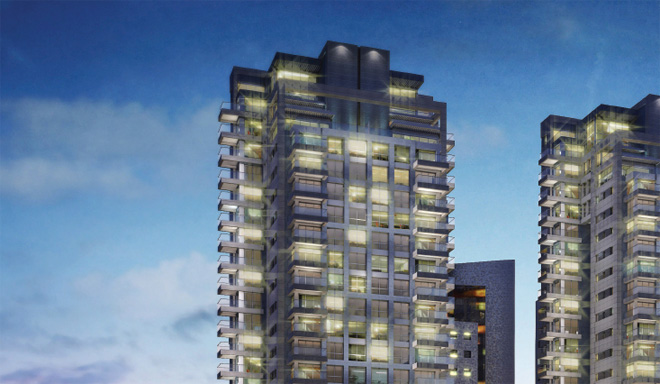 The company provides each of its clients with a solutions package that includes the transfer to industrial production of a wide variety of products for all types of construction (certified to meet the ISO 9001:2008 standard): expert consultation, engineering characterized by maximum flexibility and correspondence to market and client needs, and even, by request, new product development by expert designers in the field of industrialized construction. Also, Cebus Rimon offers construction and execution services at sites, with professional construction crews that are experts at assembling industrialized elements.
Many of the field's leading architects and designers recognize the industrialized construction method as the most advanced construction standard in the market, and one that provides an optimal response to their needs, as well as to the needs of the resident as the end client. The many successes of the company in executing a large number of impressive projects in various fields of construction such as residential, public, commercial, and industrial – including complex architectonic challenges – enables Cebus Rimon to continually redesign and redefine the capabilities of industrialized construction in Israel.